4 Product Photography Mistakes To Avoid in Ecommerce
Visuals have been a big part of commerce since the early days of commerce. Visual cues register far better in our minds than any others, thanks to millennia of evolution. As a result, we tend to focus more on engaging visuals than text. That is one reason why product photography has remained crucial despite the transition to digital commerce. While not always suitable for services like Spectrum TV and Spectrum movile, modern product photography is a key part of attracting Ecommerce customers' attention and trying to trigger their impulse to buy. But for that to happen, your product photography must be on point 100% of the time. And that means avoiding these basic but potentially disastrous product photography mistakes.
Getting The Lighting Wrong
Photography has always relied heavily on lighting, right from the earliest pinhole cameras. Despite far more sophisticated cameras and lenses available today, the lighting part is still as crucial today as it was before. And it is no different for product photography than any other form of photography. Yes, you can try and fix the impact of bad lighting in the editing phase, but even then there is so much you can do to mitigate the damage. It may be far easier (and less time-consuming) to simply get the lighting right the first time around.
Mixing your light sources, such as natural sunlight with artificial fluorescent light can be very tricky. So it may be better to steer clear of those if you're still a beginner at this. Multiple light sources mixed together will require a range of settings, which can quickly become very complicated and result in a higher probability of errors. You can instead choose to use professional studio lighting or even a lightbox for smaller products.
Inaccurate Colors With the Wrong White Balance
The white balance setting ensures the final photograph shows colors as true and as accurate as possible to the original. Among other things like lighting, your camera's white balance settings are essential to ensure the product photograph represents the product accurately. Photos that are too cool or too warm usually have an incorrect white balance. That means you probably did not account for the lighting when you took the photograph.
The white balance setting for daylight is very different from artificial light sources like fluorescent lights or studio lights. Unless you set the white balance correctly, your image will likely come out with color inaccuracy issues. Again, this may be something you can somewhat fix using software like Adobe Photoshop. But it may not always be what you need, especially when you are running on a tight deadline to deliver the final photos. Be very careful with the white balance settings on every product photo.
Not Accounting For Reflective Surfaces in Frame
Even if you get the lighting and the white balance settings correct, there may still be issues with your product photography if you aren't careful. Reflective surfaces, in particular, tend to be an annoyance for many product photographers, especially beginners. Multiple light sources can cause reflective patterns that may impact the final photograph. Of course, diffusers are a form of lighting equipment that can diffuse the light coming from the source to prevent reflective flashes. But this may not always work for certain kinds of products, such as bottled beverages. In this case, manipulating light sources for controlled reflection may be essential to give the product photo the kind of finesse that attracts customers.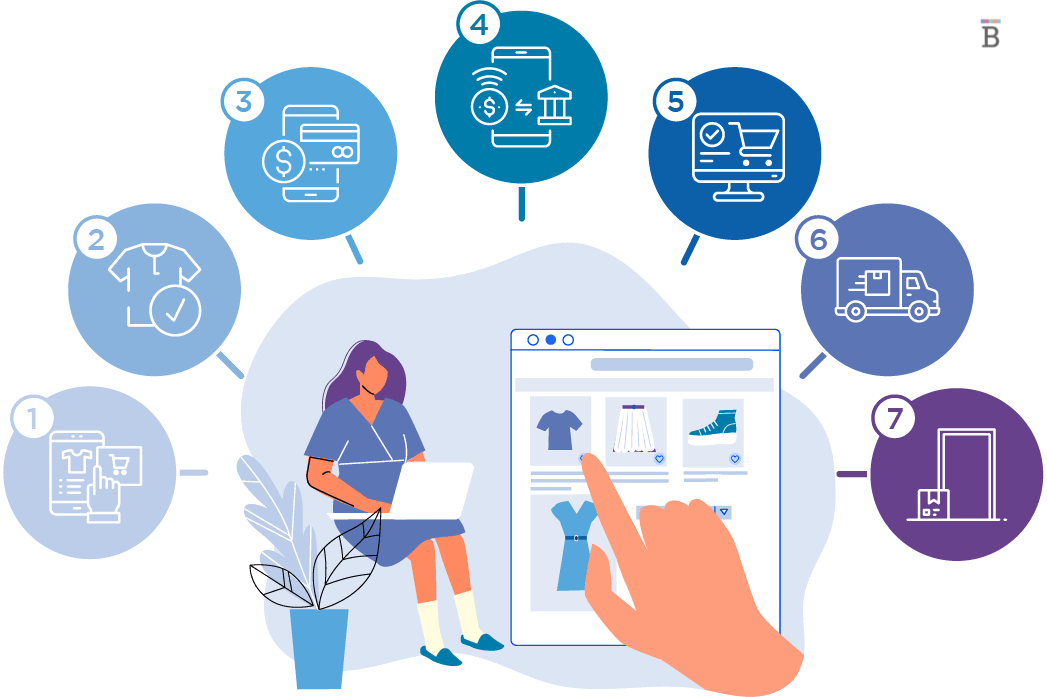 Cluttering The Frame With Too Many Props
Creativity is an invaluable talent, but it can also often run wild if unchecked. Creatives like photographers are often perfectionists, which means they constantly explore new ideas and ways to make their product photos stand out. Props and supporting artwork can often add a very appealing aesthetic to a product photo, especially when it is well placed in Spectrum Lanes. However, cluttering the frame up with too many props can often take attention away from the product itself and confuse the viewer. This is why large E-commerce platforms like Amazon and Ali Baba have specific policies regarding product photos. Both insist on the main photograph always containing only the product itself. Of course, that doesn't mean you can't exercise your creativity with the other product photos for the same product. But you still need to maintain a balance between aesthetic appeal and clutter.
Information Cybersecurity Social Security Death Index Info:
Your organization must understand the importance of social security death index information. Cyber security is an essential part of protecting a company's data, and as businesses become more sophisticated, they need to take better care to safeguard their information. To do this, they must report cyber incidents to the authorities on time and keep track of their security measures. provide information to prevent potential cyber vulnerabilities
Reporting cyber incidents can also help businesses avoid cybersecurity threats and ensure that their systems remain secure.
How important is information cybersecurity?
Cybersecurity reporting is a fundamental part of many large and small businesses. As the world becomes increasingly connected, having a secure and safe online environment is more important than ever.
It is one of the most important aspects of online safety; without it, businesses and individuals are at risk. Understanding the risks and protecting yourself can help you stay safe online and avoid potential breaches. It aims to provide accurate and timely information to protect against potential threats.
Various risks and threats exist that could impact the vitality of our global economy, social media networks, and even our safety. It's no wonder that businesses and individuals are taking cyber security seriously to protect themselves from these risks.
What is cybersecurity? Types of cybersecurity:
Cybersecurity is the practice of protecting information and systems from unauthorized access, use, or disclosure. It encompasses a variety of activities, including secure development, testing, deployment, and operation of software and systems, as well as managing risk through preventive measures. Information
It has become a popular topic of conversation in recent years, with everyone from the small business owner to the CEO having their concerns and wants for security.
However, Understanding how to create and maintain cybersecurity systems is helpful to better understand the five types of cybersecurity.
These categories are data surveillance, intrusion detection, prevention, response, and neutralization.
Data analysis involves understanding and analyzing data to develop or create a plan or attack based on it. Exploring data to see if it is secure is one of the most important aspects of cybersecurity. Reporting cyber incidents can also help businesses avoid cybersecurity threats and ensure that their systems information
Intrusion detection is the process of identifying and stopping unauthorized access to systems. Also, it falls into five categories: intrusion prevention, detection and response, policy management, and asset protection.
Cybersecurity prevention is the process of protecting systems and data from unauthorized access, use, or disclosure. There are many ways to prevent data breaches, including authentication and authorization, encryption, and data storage. For example, solid-state drives (SSDs) and firewalls can prevent data breaches.
Response, or protecting the system from harm, is one of the most basic types of cybersecurity. Also, there are many ways to save a system from damage, and each has pros and cons.
Neutralization is the disabling or blocking access to a system so it cannot be attacked or used to harm other people or organizations. Also, it is the process of reducing the chances of a cyberattack by protecting systems from attack. Other benefits of those categories include easier access to information and more secure communication.
The Purpose of information Cybersecurity Reporting:
Cybersecurity reporting is issuing a warning or alert to a recipient, typically an organization, about a potential vulnerability in their system. Email, fax, and more methods are available for sending security warnings. Cybersecurity reporting aims to provide information that could prevent an incident and protect the rights and safety of those inside an organization.
However, one of the most common and important purposes is to help organizations better understand their security risks and potential attacks.
Businesses need to be aware of the importance of cybersecurity reporting to protect their customers and systems. It can include, for instance, preventing unauthorized access to systems, detecting and stopping attacks, and preventing unauthorized disclosure of data.
Cybersecurity reporting can help businesses stay up-to-date with industry best practices and identify potential risks before they become a problem.
Types of cyberattacks information:
Cyberattacks are a variety of attacks that use technology to penetrate computer systems. Using them for espionage, hostile activity, or to gain access to information and systems is possible.
There are five types of cyberattacks: data theft, data leaks, social media attacks, spear phishing, and Trojan horses.
In data robbery, hackers steal the personal information of individuals.
A leak of an individual's data occurs when it is unauthorisedly released.
In social media attacks, hackers use online platforms to spread sensitive information.
Hackers use high-tech techniques to target individuals and achieve their goals through spear phishing.
Finally, the most common type of cyberattack, Trojan horses, disguises themselves as legitimate files or applications. They can steal personal data or take over a computer to install malware.
There are also subcategories of cyberattacks, such as spear phishing and ransomware. Each type of cyberattack has its unique vulnerabilities and attack objectives.
The legal aspects of cybersecurity reporting:
The importance of cybersecurity reporting is increasing in the modern world. Cyberattacks have become a reality, and the need to protect our data and information assets is significant. As cybersecurity technology continues to evolve, so does the legal landscape surrounding it.
There are a variety of laws that are relevant to this area, and each has its own set of rules and regulations. It can be difficult to determine which law applies to a specific situation, which is why it is important to understand the different legal aspects of cybersecurity.
However, one key way to protect your business is to have a strong cybersecurity plan. This plan will outline your organization's objectives, strategies, and procedures for protecting yourself and your data from cyber threats. Cyber security is an essential part of protecting a company's data
Conclusion:
Cybersecurity reporting is essential for businesses because it can provide information to prevent potential cyber vulnerabilities and protect your data. You can identify potential threats and make recommendations based on ordered reports.
Also, the benefits of cybersecurity reporting go beyond the risk. It helps your organization assess its cyber risk management performance and make a compelling case to the board.
Reporting will help you focus on the critical issues and prevent alert fatigue and ignored warnings. Cybersecurity reporting should be a routine part of your security program. You'll risk becoming overwhelmed with data if you don't use it.
DeepTek's AI powered solutions accelerates
DeepTek's AI powered solutions accelerates Mongolia's fight against TB
As per the studies by WHO. Mongolia is one of the countries with the highest TB prevalence, with around 4000 TB cases reported yearly. In 2020, the tuberculosis death rate in Mongolia was 9.8 cases per 100,000 people. But what is the road ahead? DeepTek, a leading name in the healthcare and medical industry, has come up with a solution.
DeepTek's AI-powered TB screening solution Genki analyzes Chest X Rays within a minute to automatically triage TB suspects. Only the suspects triaged positive on DeepTek's AI solution are sent for further confirmatory molecular tests.
This substantially reduces the need for conducting expensive molecular tests – bringing down the overall costs. Instant results also ensure that suspected patients can be educated on the spot and cases are not lost for follow-up.
There are many interesting and amazing tips and suggetions about fallon health that you may not know. for example fallon health Whether you're interested in health, food sources, or natural history, you'll find the information you need on About Fallon Health.
This is why the Ministry of Health Mongolia's National Center for Communicable Diseases (NCCD) has joined hands with DeepTek to improve its screening capabilities and make the process faster and affordable. The NCCD is responsible for infectious disease control in Mongolia and plays a crucial role in preventing and controlling the spread of contagious diseases. lifesay
DeepTek's solution has "end-to-end workflow", which ushers the much-needed last-mile approach in bridging the gaps in disease elimination. It seamlessly integrates with mobile X-ray units to ensure instant triaging / pre-screening and make imaging assessment, diagnosis, and reporting seamless even in the remotest part of the world.
After several successful installations in India and screening of 200,000 plus TB screening over the last two years, DeepTek is committed to innovating through technology and delivering significant impact in the coming years across the globe.
AI technology can also help bedside, at home, or office imaging and ensure minimal loss of productivity and access to treatment plans chalked out by experts across miles.
Tsolmon Boldoo, Epidemiologist, TB Surveillance & Research Department NCCD, Mongolia, says, "Mongolia is one of the 30 countries in the world with a high burden of tuberculosis (TB). The prevalence of the disease is 757 per 100,000 population.
And the incidence rate is 428 per 100,000 population. However, the current case detection rate is only 30%. Thus, the introduction of this artificial intelligence system will strengthen the capacity of radiologists and TB doctors to detect TB. It will also be possible to effectively organize active case finding in remote villages and regions. thesocialvert
By using Genki, we'll be able to suggest to patients what disease the abnormality connects to. Moreover, we'll be able to compare the results of the questionnaire with the results of the laboratory."
Ajit Patil, Co-Founder, DeepTek, commented, "At DeepTek, we are developing cutting edge technology solutions to make radiology more accurate, affordable and accessible.
By bringing community TB screening and AI together, we can improve the health of our community and save lives; while enabling substantial cost savings. We will continue to innovate to win the fight against TB."
DeepTek's solutions have undergone several independent third-party validation studies by WHO organizations. Like STOP TB (Genea) and Friends of International TB Relief (Vietnam). Its offerings are being used by more than 350 hospitals and imaging centres across India and APAC region.
Artificial Intelligence, deep learning, neural networks – those are not just buzzwords. Those are technologies which are being seen more and more. In almost all industries. AI applications are especially valuable in big data analysis. Since neural networks are designed to find patterns in big data sets.
However, developing AI-powered solutions requires in-depth, multidisciplinary domain knowledge of various neural network topologies, experience in preparing data sets to train the AI-powered software. It also requisites optimization techniques to make the intelligent software efficient. Work with Pro4People, an AI solutions provider that knows these areas inside out.
There are many interesting and amazing tips and suggetions about Kiwi bird that you may not know. for example fashion nails Whether you're interested in birds, Kiwi Bird, or Birds facts, you'll find the information you need on About Kiwi Birds.
Top Appsumo Deals: How To Get The Software You Want For Less
Appsumo is a website and app that connects users with companies who are offering discounts on their software. The app provides users with deals on different software categories, such as marketing, design, and development. In this article, we'll take a look at three of Appsumo's top deals to see how you can get the software you want for less.
What is Appsumo?
Appsumo is a social shopping platform that connects users with businesses who are selling products and services at deep discounts.
Businesses post items for sale, and users can browse through the offerings and submit bids on specific items. If the user wins the auction, they then have to pay the business listed as the winning bid.
There are a number of things that make AppSumo such an irresistible deal-finder. For starters, it has almost 1 million active users, making it one of the most popular social shopping platforms out there. Additionally, businesses set their prices very low – in some cases, 50% off or more – which makes it easy for users to find bargains. Plus, there are no membership fees or hidden charges – just a simple checkout process and total cost of goods sold (COGS) calculation at the end of each auction. travelworldinfo
If you're looking to save money on software products or services, AppSumo is definitely worth checking out.
How does Appsumo work?
Appsumo is a platform that connects people who need software with people who have the software to sell. Users can browse through a variety of deals, and then submit their own bids on deals they're interested in. The app offers users the opportunity to get software for as little as 10% off the original price, and more than 50% off the original price on select items.
How does Appsumo work?
Users can browse through a variety of deals, and then submit their own bids on deals they're interested in. The app offers users the opportunity to get software for as little as 10% off the original price, and more than 50% off the original price on select items. michaelkorssitesaleonline
Items on Appsumo are divided into categories such as business, productivity, education, and entertainment. Deals are updated regularly, so there is always something new to look at. Users can also follow other users for inspiration before bidding on a deal. Appsumo is perfect for anyone looking for great deals on software they need or want!
What are the benefits of using Appsumo?
1. You can get the software you want for less than you would pay if you bought it standalone.
2. You can try out the software before you buy it, and if you don't like it, you can always cancel the purchase.
3. Appsumo offers a money-back guarantee on all deals, so there's no risk of wasting your money.
4. Appsumo has a wide variety of software to choose from, so you're sure to find something that interests you.
How to use Appsumo to get the software you want for less
If you're like most people, you probably go to AppSumo to see the latest and greatest deals on software. But what if you don't have time to browse through all the offers? Well, AppSumo has made it easy for you with its best Appsumo Deals section. In this article, we'll show you how to use this section to get the software you want for less.
The first step is to head over to the Top Appsumo Deals section and search for the software that you want. Once you find the deal that you are feeling interests in, click on it to view the details.
In the details page, you'll see a list of products and services that are offering. You'll also find information about how much money the seller is asking for each item, as well as a ratings system from other users.
Once you've found the deal that you're interested in, click on it to view the details.
In the details page, you'll see a list of products and services that are offering. You'll also find information about how much money the seller is asking for each item, as well as a ratings system from other users.
If you're interested in purchasing the product or service, you'll need to decide how much money you're willing to spend. You can either click on the "Buy Now" button to make a purchase right away, or you can click on the "Get Offer" button to get a quote for the product or service.
Once you've decided how much money you're willing to spend, you'll need to provide your payment information. You can either use a credit card, or you can PayPal to make a payment.
After you've made your purchase, don't forget to leave a rating for the seller in the ratings system. This will help other users find deals that are similar to the one that you've purchased.
Also Read it: Essential office supplies for startup companies
The best apps and software that Appsumo has offered so far in 2018
With so many apps and software available on the Appsumo marketplace, it can be hard to decide which ones to buy. How can you make sure that you're getting the best deal possible?
One way to find the best deals on apps and software is to use Appsumo's Top Deals section. This section lists the best deals that Appsumo has offered so far. You can search for specific apps or software, or browse through all of the deals in one go.
If you're looking for a specific app or software, you can also use Appsumo's filters to find deals that match your needs. You can filter by price, category, and more.
Appsumo's Top Deals section is a great way to get the software you want for less.
Conclusion
Appsumo is a website that allows users to find and purchase software for a fraction of the cost of what you would normally pay. This can be great news if you're in the market for a new software program, but it can also be tricky to figure out just how to use AppSumo effectively. In this article, we'll teach you how to search for and find deals on software using AppSumo, so that you can get the programs you need without breaking the bank.